We are one of the best Manufacturer, Supplier and Exporter of U - Shaped Ribbon Blender in United States of America, Canada, South Africa, Brazil, Kenya, South-Sudan, Uganda, Germany, Ghana, Nepal, Kuwait, Nigeria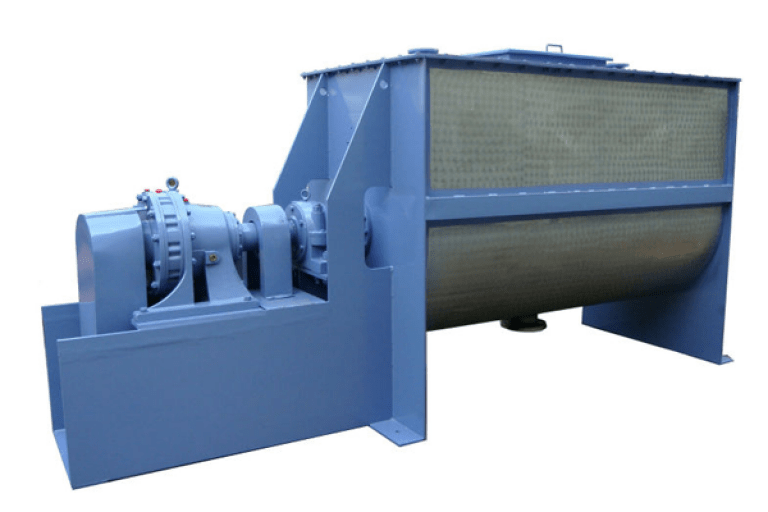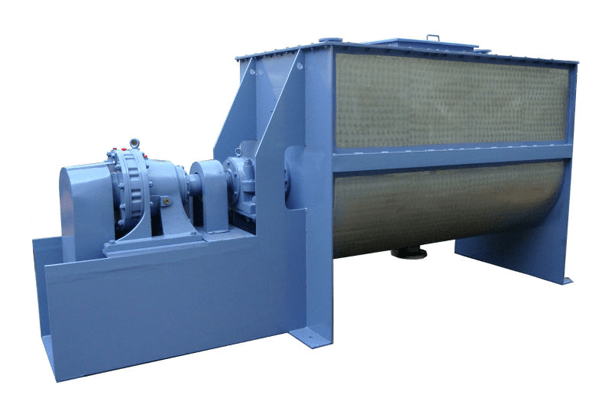 We are highly appreciated in the market for its high level of efficiency and capacity, U Shape Ribbon Blender manufactured by us for the purpose of mixing several dry as well as paste materials. The traditional U shaped shell is found on the majority of ribbon blenders and which has a full open top allow for ease of access during cleaning. Cover arrangements typically include a flange, filtered bag dump work station and end cover.Our offered U shaped Ribbon Blender is used for uniform, homogeneous, and quick mixing of powder and semi-wet materials of different densities by specially designed helical ribbon agitator. The applications of U shaped ribbon blender are used for Pharmaceutical, Food, Chemical, Dyestuffs & Pigment industries etc.The offered U-Shaped Ribbon Blender is being pretended by our well qualified engineers which is applicable for mixing dry powder, sticky and thick materials.
Generally, it has two spiral blades and the mixture occurs inside the flat parallel compartment. These spiral blades rotate speedily along with the main motor and turn materials around to mix. Also, our manufactured mixer machines are having high operational smoothness, evenly mixing and blending, excellent production capacity, less influenced by particle size and density. The contact parts of our blending machines have a mirror finish and all the non-contact parts are polished in matt finished in cGMP/cGEP Models. In this model, all the safety guards and covers are made of Stainless steel.We can customize a variable speed drive or a double speed stirrer as per your choice. Being finest Ribbon Blender Manufacturers, we even create flame proof models on special customer demand.
Features of U-Shaped Ribbon Blender
Contact parts made of customer requirement
Double Helical agitator with single speed for uniform dry mix and perfect wet mix.
The general structure Ribbon Blender has non-contact parts made of customer requirement.
The contact parts of the blender have a mirror finish
All the non-contact parts are polished in matt finished in GMP Models.
In GMP model, all the safety guards and covers are made of Stainless steel 304