India's best leading Manufacturer, Supplier and Exporter of Double Shaft Ribbon Blender in USA, UK, South-Korea, South-Arabia, Uganda, Qatar, Kenya, Canada, Brazil, Europe, New Zealand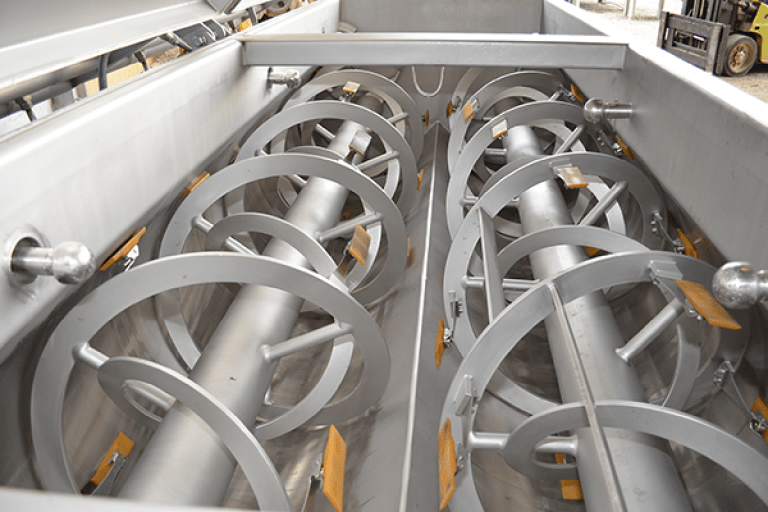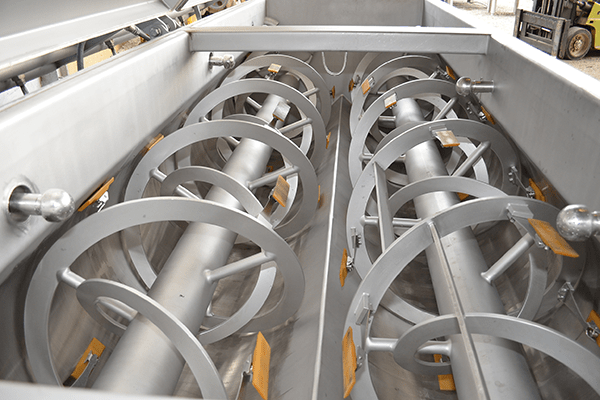 We are backed by the rich industrial experience in manufacturing and supplying Double Shaft Ribbon Blender, main task is to produce a homogeneous mixture, independent of size, shape and density, in the shortest possible time.The provided Double Shaft Ribbon Blender is an efficient and versatile for mixing of dry powders and granules homogeneously and it has been used for decades within all processing industries.The two axes of mixing interior rotates to different sides and paddles attached to the axes forms fluidized are by diffusing mixed materials to different directions according to stable apex speed.The effective volume for optimum homogeneity is between 35-70% of gross volume. In this process, the movement of the materials is concentrated on the higher center part from the bottom of the mixer, and therefore, the effective volume of mixing room increases, and as the effective volume increases, the collision and rubbing between materials decrease.
The provided blender is mainly used for raw materials mixing. Our mixing tank is made of polypropylene plate or corrosion resistant plate, so it is not easy to be attached to the raw material. Offered Double Shaft Ribbon Blender is designed with eliminates dead spots which occasionally occur in conventional double blender. Our provided blender is mainly used for pharmaceutical, food, chemical, cosmetic products etc.
Features if Double Shaft Ribbon Blender
The double shaft ribbon blender has opening at two ends with covers and outlet butterfly valve for discharge
The blender is driven with the help of a worm reduction gearbox coupled to an electric motor
Stand can be of MS or SS for GMP model
All SS parts are polished to mirror finish from inside and matt finish from outside
The unit is provided with a control panel board with safety railing
It allows smooth mixing without deforming the particles or a strong mixing by breaking the lumps
Automatic discharge by gravity